Dr. Veronica Bocanegra (owner)
Dr. Veronica Bocanegra grew up in the city of Rancho Cucamonga, California and graduated in 2002 with a Bachelor of Science in Wildlife, Fish, and Conservation Biology from from UC Davis, CA. Following her studies at UC Davis, she graduated with honors from Western University of Health Sciences, School of Veterinary Medicine, Charter Class of 2007. Dr. Bocanegra is fluent in Spanish.
Dr. Bocanegra is available for mobile/at-home veterinary services within the city of Rancho Cucamonga and surrounding cities.
Dr Bocanegra's interests include dermatology, internal medicine, surgery  and orthopedics.
When Dr. Bocanegra is not working, she enjoys time with her family. Her hobbies include competitive Crossfit, mountain hiking and rock/ice climbing.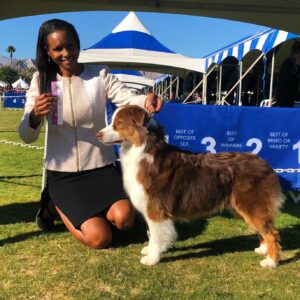 Dr. Dior De Moraes (Associate Veterinarian)
Dr. Moraes Graduated from UC Davis School of veterinary medicine in 2003. She works part-time and does occasional relief work. Dr. Moraes is an avid equestrian and she enjoys showing her dogs in competition for conformation, agility and herding. When she is not at work, Dr. Moraes loves spending time with her husband and two daughters.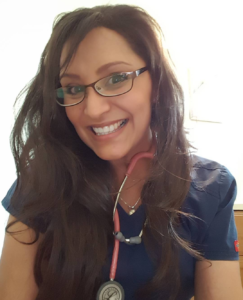 Gina Evangelista (Head Veterinary Technician)
Gina has veterinary experience since 2008. She has worked with Dr. Bocanegra for over 10 years. Gina Graduated as a Veterinary Assistant from Redlands Regional Ocupational Program. Gina is currently waiting to take her state board examination to obtain her Registered Veterinary Technician License.
Gina takes her job very seriously and loves it! She couldn't imagine doing anything else.
She has lived in Southern California for 26 years with her husband, son, and 4 furry babies (dogs) who they treat as children of their own.
When Gina is not working, she enjoys ridding motorcycles with her husband, golfing, and spending quality time with her family and friends.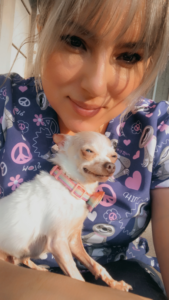 Sabina Campo (Veterinary Technician)
Sabina was born and raised in Southern California. She grew up in Mira Loma on a small family farm where she would help her father care for all the animals. She helped raise chickens, ducks, goats, sheep and cattle. Her love for animals was reinforced by her responsibility designated and influence of her father.
Sabina graduated from Platt College in 2019 as a Veterinary Technician with an Associate degree in Animal Science.
She currently has 4 dogs, 2 cats and 2 fish. Sabina couldn't see herself without having a pet by her side.
When Sabina is not working, she loves to go to the movies, the beach, or try new restaurants. Her hobbies include reading, spending time with her loved ones and painting along with Bob Ross.